Dogs Needing Homes
Please Note that we currently only rehome to the HOME COUNTIES.
If you live outside this area please respect that we cannot cover everywhere.
Koda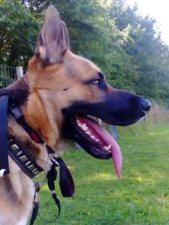 Back to all dogs needing homes



please ring or email Garbo on 020 8546 4943 / garbo@garbosgsdrescue.co.uk and we will arrange a home check and visit.
Other contacts see our details on our contact page.

Alternatively, please complete the enquiry form

Dogs recently rehomed ..