Please somebody take pity on this Golden Oldie Shepherd boy.
* * * * * * * * * * * * *
He is now 12 years old and lives all alone in a garden with a garage for shelter. He is an ex police dog and guard dog, okay with children and people but chases cats and is dominant with other dogs. He is an entire male, fully up to date with vaccinations and although well cared for and kept clean and comfortable, he is very lonely and keeps escaping as he is so sad and bored. He deserves a happier, kinder, existence, especially after all he has given to his keepers in the past. PLEASE, SOMEBODY FOSTER and LOVE HIM !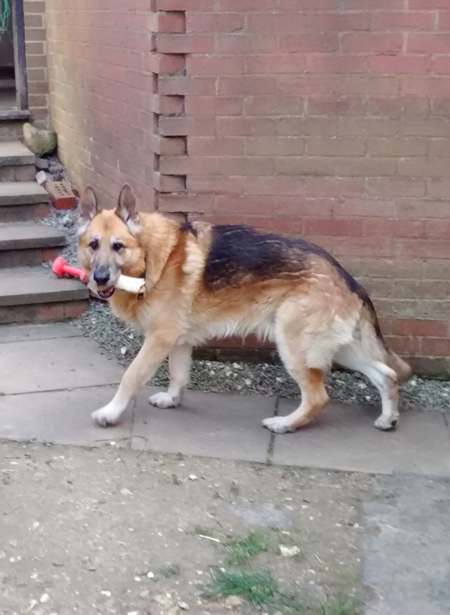 Back to all dogs needing homes



please ring Garbo on 020 8546 4943, Carol (Sussex area) 01424 870515 or Gill Tel: 01737 845585 and we will arrange a home check and visit.
Or email us details on our contact page.




Dogs recently rehomed ..